Where are you located?
211 Applegarth Road Suite 102, Monroe, NJ 08831
Can I use you as my primary veterinarian?
Yes! We are not only available for urgent care and emergency situations, we also offer vaccinations, wellness examinations, routine bloodwork and more.
Do I need to schedule an appointment?
You may schedule an appointment however, an appointment is not always required. That being said, we do appreciate a call in advance. This will help us be ready for your arrival or potentially plan your visit to minimize your wait times, if possible.
Do you offer payment plans?
Unfortunately, we do not offer payment plans.  Payment is required at the time services are rendered.  Vetmetis Veterinary Services is a Care Credit Provider and can accept payment using the Care Credit credit card. For additional financial assistance, in certain circumstances, you may qualify for Vet-i-Care.
What forms of payment do you accept?
Cash, Visa, Mastercard, Discover, American Express and Care Credit
What if my animal is too sick for outpatient care?  What if I have an emergency after hours?
Our doctors will examine your pet and perform the necessary diagnostics and treatment and stabilization as needed.  If we determine that your pet requires more advanced diagnostics or overnight hospitalization, we can provide referrals along with the necessary medical records to facilitate transfer to one of the local 24/7 Specialty and Emergency Hospitals.  They will be able to assist you in providing your pet continued care, advanced diagnostics and procedures.
609-259-8300
www.northstarvets.com
315 Robbinsville-Allentown Road, Robbinsville, NJ 08691
2834 Route 73 north, Maple Shade, NJ 08052
732-734-6535
649 Route 206, Hillsborough, NJ 08844
2051 Briggs Road, Mount Laurel, NJ 08054
197 Hance Avenue, Tinton Falls, NJ 07724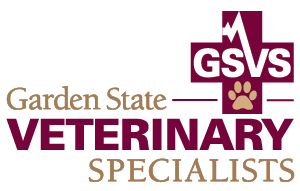 732-922-0011
1 Pine Street, Tinton Falls, NJ